Gulati Rajan, MD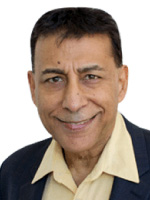 Dr. Gulati began his private Family Practice in 1984. Through his vision of creating a large Immediate Care Center for the community, his private practice quickly expanded and became Middletown Medical, P.C.
A graduate of the Institution of Medical Science in Varanasi, India, he served his residencies in Psychiatry, Internal Medicine and Emergency Medicine at The University of Medicine and Dentistry of New Jersey. Dr. Gulati proudly served for a decade as Director of Horton Memorial Hospital's Emergency Department and is a Fellow of the American Board of Emergency Physicians.
In his free time, he enjoys playing tennis and also practices the art of meditation.
Specialties:
Primary Medicine
Education:
Institution of Medical Science, Varanasi, India
Certifications:
Board Certified Emergency Medicine
Poonam Malhotra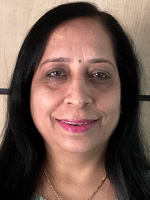 Poonam Malhotra is the Director (India Office) at NPB Consultants Pvt. Ltd., and has 7 years of experience working in the Healthcare Industry and handling complete RCM cycle of Middletown Medical, P.C.
Mrs. Malhotra is an effective communicator with skills in devising and implementing effective strategies and contributing towards positive growth of a company. She has proven administrative and managerial skills for managing large teams towards strategizing and implementing plans for development of new business and provides manpower management, support for talent search and acquisition, hiring and retention, training, developing and mentoring in-house team members for optimum organizational performance.
She manages effective relationship management across all levels for best productivity and is responsible for India office liaison matters, tax and statutory compliances, team productivity and performance with stress on internal and external MIS reports, performance review/appraisal system and incentive mark-up schemes as productivity and motivator tools.
Outside of the office she enjoys singing, playing harmonium and listening to devotional music.
Hobbies:
Singing, playing harmonium and listening to devotional music
Education:
Masters in Management and Bachelor of Education (Delhi University)
Uday Kumar Singh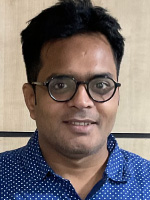 Mr. Singh brings over 11 years of experience in BPO, sales and the banking and finance industry to NPB. He also has extensive experience in the healthcare domain in both the payer and provider perspective.
A graduate of the University of Calcutta, Mr. Singh has worked his way into both senior and management positions for Dell International Services and Barclays Shared Services. His creativity and interpersonal skills have made him a valuable touch point for clients.
Outside of work, he enjoys music and playing cricket.
Education:
B.A., University of Calcutta, Kolkata, India
Devender Bisht
General Manger of Medical Scribes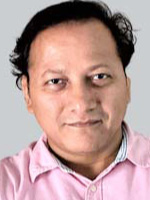 Mr. Bisht has more than 20 years' rich experience in healthcare, working through various roles and positions. He had been in client-facing roles primarily and handled teams and departments effectively. He is also involved in training and hiring the best talent from the industry.
A graduate of the Maharshi Dayanand University, Rohtak, Mr. Bisht started his career as a medical transcriptionist and gradually worked his way into both senior and management positions for various organizations. His creativity, team handling skills and interpersonal skills have made him a valuable asset.
Outside of work, he enjoys watching cricket, listening to music and exercising.
Education
B.Sc., Maharshi Dayanand University, Rohtak, India.
Diploma in hospital administration – Apollo Hospital, New Delhi
Software Engineer – 3.5 years course from NIIT.
Vasudev Rajbhandari
HCC Coding Manager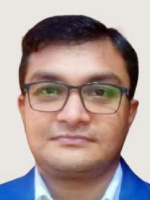 Mr. Vasudev, a pharmacy graduate and certified professional coder with more than 12 years of experience in healthcare industry in medical coding field. He is having exposure and hands-on experience on different coding specialties of E/M, Radiology, same day surgery, pathology and HCC. He has been in client-facing and team handling roles for the past 8 years.

Outside of work, he enjoys watching movies and listening to music.
Education
B. Pharm., Uttar Pradesh Technical University, UP, India.
PGDBA, Symbiosis Center for Distance Learning, Pune, India.
CPC & CEMC certification from AAPC.
LSSGB certification from KPMG, India.
PAHM (AHM-250) certification from AHIP.