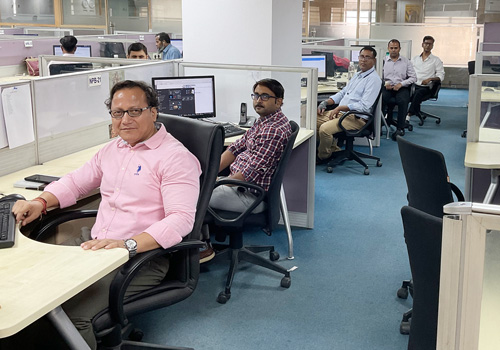 National Professional Billing (NPB) offers a skilled team of professionals who specialize in the full spectrum of medical office services. Our focus is providing back-office support services for healthcare clients of all sizes.
As our team has grown, we have added a variety of services to further assist our clients. NPB began in 2008 and added medical coding, billing, and prior authorizations in 2010. Most recently, virtual scribing was introduced in 2018, followed by medication reconciliation and refill management in 2020.
In addition to routine services, our staff are available to take on special projects or handle full spectrum medical office services. We pride ourselves in our experience with multiple EHRs and Practice Management systems, which leads to a more seamless integration upon initiation. To ensure a straightforward transition to our services, all clients have access to those leading project management to assist with onboarding, training and continuous quality improvement.
Vision: To remove the administrative burden from physicians, maximize reimbursement and improve efficiencies. To improve the quality of patient care by reducing medical errors and lowering the cost of doing business.
Mission: Leveraging technology and talent globally to serve healthcare professionals. Our aim is simple, to let technological advances simplify your daily workflow and provide turnkey solutions - Medical Transcription, Medical Billing, Revenue Cycle Management, Payer Services, Chart Review, Medical Coding - to healthcare professionals for all administrative and financial aspects of their medical practices.